A PLEASANT
START TO THE MORNING

.
We offer our guests an international breakfast every morning. On our kitchen table, a vast assortment of sweet and savoury delicacies to choose from, for a perfect start to your day.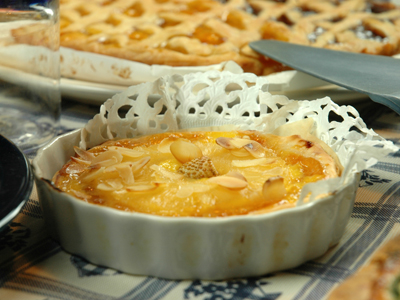 The breakfast buffet features pastries, yoghurt, cereals, jams and jellies, and homemade tarts and cakes for guests with a morning sweet tooth, and cold cuts, cheeses and tiasted bread for those who prefer a savoury start to the day. And of course, coffee, tea, milk and fruit juices.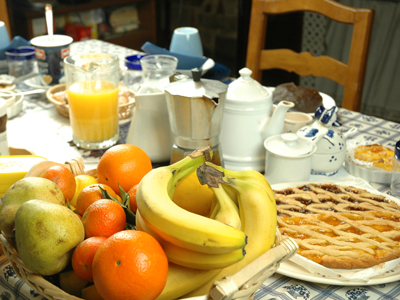 INDOORS
OR ON THE TERRACE?

.
We invite you to have your breakfast in your room, in our elegant dining room, or in the old kitchen – or, weather permitting, outdoors on the panoramic terrace.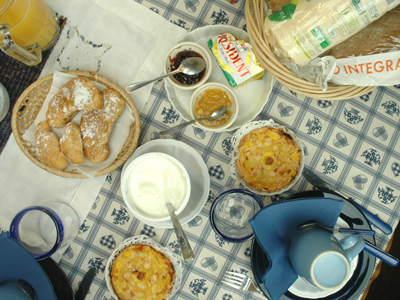 Enjoy your breakfast . . . and I want to see a clean plate when you're done !!